LONDON, UNITED KINGDOM–Ivanhoe Mines (TSX: IVN; OTCQX: IVPAF) is pleased to report that the company's President Marna Cloete has been featured in the newly-released "Changing the face of mining" report from global law firm White & Case LLP, headquartered in New York City, USA, and ARCH Emerging Markets Partners of London, United Kingdom.
The mining industry is going through a period of deep transition as it attempts to carve out a sustainable future, and finds itself grappling with a variety of environmental, social and governance issues, including diversity and inclusion. This new report highlights how far the industry has come in improving female representation, but also how far the industry must go to achieve true gender equality.
The report will be released during a dinner event hosted by the Melbourne Mining Club in London on June 29, 2023, which will also include a keynote address from Glencore Chief Executive Officer Gary Nagle. Ms. Cloete will feature in the report alongside former Anglo American Chief Executive Officer Cynthia Carroll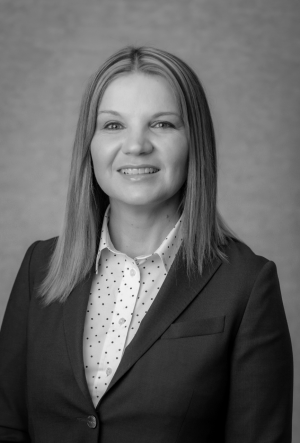 Ivanhoe Mines President Marna CloeteIn 2012, Women in Mining UK published a global research report on the number of women on the boards of the top 500 listed mining companies from around the world. This report looks at the progress the sector has made on gender diversity at the board level, ten years on. By 2022, there had been a 13% increase of women on boards of the top 500 listed mining companies and a positive correlation was identified between a higher EBITDA margin, a higher return on capital invested, higher ESG scores and the percentage of women on boards.
According to the June 2023 White & Case report: "Promoting diversity in all its forms is essential for businesses to thrive and succeed. Companies that embrace diversity—in ethnicity, age, religion, disability, sexual orientation and gender identity—have been shown to perform better and be more innovative than those that do not. It is therefore crucial for mining companies to not only increase gender diversity on their boards but also to create an inclusive culture that values and leverages diversity in all its forms. By doing so, mining companies can position themselves as leaders in global industry and drive meaningful change toward a more equitable and sustainable future."
Ms. Cloete commented: "At Ivanhoe Mines, we hold diversity and inclusivity as foundational values. By fostering a culture where everyone's unique identity is acknowledged and celebrated, we continue to achieve great things. As we strategically advance our portfolio of tier-one mining projects on our path to becoming the world's next major mining company, we are committed to creating new opportunities for African people.
"We recently welcomed two female African leaders to our board of directors—Dr. Phumzile Mlambo-Ngcuka and Delphine Traoré—and we are extremely proud of the female leadership across our organization. However, there are always opportunities for improvement, and our dedication to promoting greater diversity in the mining industry remains a top priority. This report highlights how far we have come in just ten years, but there is a lot more work ahead for all of us."
To view the "Changing the face of mining" report, please follow this link: https://www.whitecase.com/insight-our-thinking/changing-face-mining-home
About Ivanhoe Mines
Ivanhoe Mines is a Canadian mining company focused on advancing its three principal projects in Southern Africa; the expansion of the Kamoa-Kakula Copper Complex in the Democratic Republic of Congo (DRC), the construction of the tier-one Platreef palladium-rhodium-platinum-nickel-copper-gold project in South Africa; and the restart of the historic ultra-high-grade Kipushi zinc-copper-germanium-silver mine, also in the DRC.
Ivanhoe Mines also is exploring for new copper discoveries across its circa 2,400km2 of 90-100% owned exploration licences in the Western Foreland, located adjacent to, or in close proximity to, the Kamoa-Kakula Copper Complex in the DRC.
Information contacts
Investors
Vancouver: Matthew Keevil +1.604. 558.1034 London: Tommy Horton +44 7866 913 207
Media
Tanya Todd +1.604.331.9834
英国伦敦 — 艾芬豪矿业 (TSX: IVN; OTCQX: IVPAF) 欣然宣布,公司总裁玛娜·克洛特 (Marna Cloete) 入选最新发布的《矿业转型新一页》'Changing the face of mining' 报告。该报告由总部位于美国纽约的大型国际律师事务所伟凯 (White & Case LLP) 和英国专业投资顾问 ARCH Emerging Markets Partners 公司联合发布。
目前,采矿业正进行深度转型以打造可持续发展的未来,同时正驾驭各种环境、社会和公司治理问题,其中包括多样性和包容性等挑战。《矿业转型新一页》报告强调了矿业在增加女性代表方面取得的重大进展,以及业界未来需要采取的行动以实现真正的性别平等。
《矿业转型新一页》报告将于2023年6月29日在伦敦举行的墨尔本矿业俱乐部 (Melbourne Mining Club) 晚宴期间发布,嘉能可 (Glencore) 的首席执行官加里·纳格尔 (Gary Nagle) 将于当晚发表主题演讲。报告重点阐述了克洛特女士及英美资源集团前首席执行官柯欣雅 (Cynthia Carroll) 女士对于矿业所做出的贡献。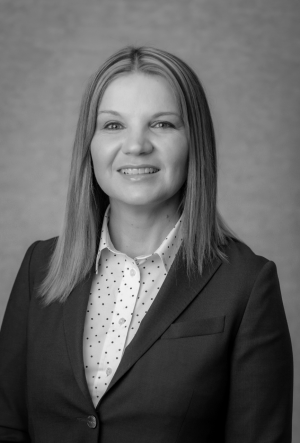 艾芬豪矿业总裁玛娜·克洛特艾芬豪矿业总裁玛娜·克洛特
2012年,英国矿业女性协会 (WIM UK) 发表了一份全球研究报告,讨论全球500大上市矿业公司的董事会女性代表人数。《矿业转型新一页》报告探讨过去十年来采矿业界在董事会层面的性别多样性方面取得的进展。到2022年,全球 500大上市矿业公司董事会中的女性代表人数增加了13%,且较高的EBITDA利润率、投资回报率及ESG分数均与董事会的女性代表人数比例之间存在正相关。
伟凯律师事务所2023年的报告指出﹕"在企业各个领域促进多样性,对于业务发展和成功至关重要。在族裔、年龄、宗教、残疾、性取向和性别认同方面拥抱多样性的企业相比其他公司表现更为理想,且更具创新思维。因此,矿业公司不但要增加董事会的性别多样性,还要建立包容文化,对于各种形式的多样性给予重视和实践,领导业界向前,推动有意义的变革,迈向更公平和可持续发展的未来。"
克洛特女士评论道:"艾芬豪矿业的核心价值在于我们培养的多样性和包容文化,公司对于每位员工的独特性给予认同和赞赏,使我们在各方面取得重大成就。我们将继续战略性布局公司的顶级矿业项目,致力于实现我们成为全球主要矿业公司的目标,同时为非洲人民创造新的就业机会。"
"公司最近委任两位杰出的非洲女性领袖普姆齐莱·姆兰博-恩格库卡 (Phumzile Mlambo-Ngcuka) 博士和德尔菲娜·特拉奥雷 (Delphine Traoré) 女士加入董事会。对于公司上下日益增长的女性领导团队,我们感到十分自豪。我们将继续与时俱进,致力于促进采矿业界的多样化发展。《矿业转型新一页》报告重点载述了艾芬豪矿业在短短十年内取得的成就,但未来还需继续努力做到更好。"
《矿业转型新一页》报告全文如下﹕ https://www.whitecase.com/insight-our-thinking/changing-face-mining-home
关于艾芬豪矿业
艾芬豪矿业是一家加拿大的矿业公司,正在推进南部非洲的三大旗舰项目:位于刚果民主共和国 (以下简称 "刚果 (金)") 的卡莫阿-卡库拉 (Kamoa-Kakula) 铜矿项目的扩建工程、位于南非的普拉特瑞夫 (Platreef) 顶级钯-铑-铂-镍-铜-金矿的开拓工程;以及同样位于刚果(金)、久负盛名的基普什 (Kipushi) 超高品位锌-铜-锗-银矿的重建工程。
同时,艾芬豪矿业正在刚果(金)境内、毗邻卡莫阿-卡库拉铜矿项目的西部前沿 (Western Foreland) 探矿权内寻找新的铜矿资源。西部前沿探矿权占地2,400平方公里,由艾芬豪矿业全资拥有及持有90%权益。
联系方式
投资者
温哥华﹕马修·基维尔 (Matthew Keevil),电话﹕+1.604.558.1034
伦敦﹕托米·霍顿 (Tommy Horton) ,电话﹕+44 7866 913 207
媒体
坦尼娅·托德 (Tanya Todd) ,电话﹕+1.604.331.9834